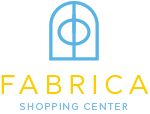 In 1892, the first mechanical flour mill of the island was built in Fira. During 1925, the flour mill after an upgrading, pioneering for the time, turned into a cylinder mill, thus making a small industrial revolution in the economy of the South Cyclades. The mill was an integral part of the life of the locals till 1965 where its operation ceased.
They have even given the mill a name: "Fabrica". Nowadays, Fabrica Shopping Center operates at the same spot where the mill made the first industrial steps of the island. Fabrica is the first and only commercial center of the island overlooking the volcano.
At its 3 outdoor levels, Fabrica Shopping Center offers its guests a luxurious combination of shopping and entertainment under the blue sky of Santorini with a spectacular view of the world's unique caldera and volcano.
FABRICA SHOPPING CENTER